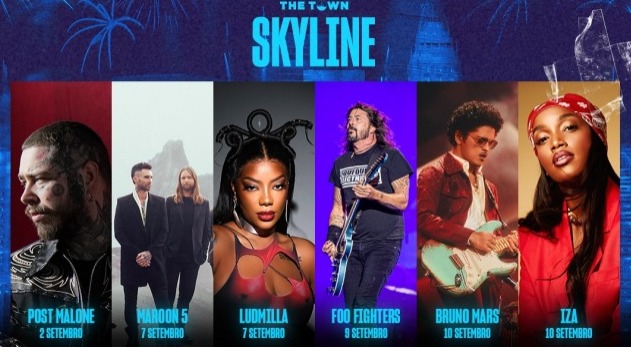 THE TOWN TRASCENDS BRAZIL'S BORDERS AND REACHES MORE COUNTRIES
International Tickets Now Available Less Than Two Months Before Festival Doors Open
Following the overwhelming success of The Town Festival in Brazil, with tickets on the verge of selling out, ticket sales are now open to other countries. The festival has teamed up with BeFly Travel agency to offer ticket packages that include travel and entry to The Town.
BeFly Travel Tickets International General Single-Day Tickets Moreover, individual tickets are now available for purchase from international countries such as Mexico, Argentina, Colombia, Chile, UK, Spain, USA, among others. All sales are conducted through the international Ticketmaster platform.
From the creators of Rock in Rio comes The Town Festival, debuting on September 2nd, 3rd, 7th, 9th, and 10th at the Interlagos Circuit—an impressive 360,000 m2 space undergoing complete renovation.
This new festival has swiftly established itself as one of the most significant events not only in São Paulo but throughout Brazil. Currently, it boasts a staggering 535,000 followers on social media, with profiles launched just a few months ago.
With an expected audience of around 500,000 people enjoying 235 hours of live music, The Town Festival features six stages where attendees can immerse themselves in new and unforgettable experiences, alongside various recreational areas and diverse activities.
These stages will showcase different scenographies inspired by São Paulo's architectural icons:
SKYLINE STAGE Inspired by the city's buildings, this stage will host the headline acts, including artists like Maroon 5, Bruno Mars, Foo Fighters, Post Malone, and others.
THE ONE STAGE This stage transcends music, presenting great artists and an scenography inspired by São Paulo's museums' art.
The stage features over 30 LED screens that transform the setting into an immersive experience, promising a unique show for the audience.
On this stage, both national and international artists like Ne-yo, Wet Leg, Racionais & Heliopolis Symphony Orchestra, Seu Jorge, among others, will perform.
SAO PAULO SQUARE Inspired by the region where the city was founded, this stage gathers some of its main architectural icons. It will showcase the biggest names in Jazz, such as Richard Bonna and Esperanza Spalding.
FACTORY Dedicated to urban culture, this stage will host Street Dance performances and showcase trap, hip hop, and rap shows.
NEW DANCE ORDER This stage is dedicated to Dance music, featuring different genres like House, techno, trance, and bass. It will present exclusive lineups for the festival, including both national and international names, as well as independent scenes that characterize São Paulo's grassroots.
ROUTE 85 As a tribute to the enchanting and popular attractions of 1985, the year Rock in Rio brought international shows to Brazil, "Route 85" becomes a space dedicated to that era, in total synergy with The Town Festival, which celebrates its inaugural edition this year.
MARKET SQUARE This area will be a gastronomic space encompassing the diversity of São Paulo's cuisine, including the unmissable Market Square.
VIP AREA To complete the experience, the festival will offer a climate-controlled VIP Zone with a buffet by a renowned chef and an exclusive bar.
Additionally, the Festival will feature a special area for mechanical games, including attractions like a roller coaster, giant Ferris wheel, zip line, and megadrop.
The Town Festival boasts a wide variety of artists performing on different dates. One of the headline acts is Foo Fighters, who will top the bill on September 9th at the Skyline Stage, thrilling the Brazilian audience with their new drummer.
The band first performed in Brazil for Rock in Rio in 2001, and their last show in the country was at the same festival in 2019. Now, four years later, they return to Brazil for the inaugural edition of The Town, an eagerly awaited tour that will be filled with thousands of excited fans singing along to hits like "Medicine at Midnight" and, of course, their greatest hits.
Another headlining act is the American band Maroon 5, delivering an electrifying performance on September 7th at the Skyline Stage. Known for hits like "Girls Like You," "Sugar," "Animals," "Payphone," and "She Will Be Loved," among many others, they promise an iconic show.
Furthermore, the talented singer Bruno Mars will perform not just one but two days at the festival. The 14-time Grammy winner and 30-time Grammy nominee will delight the Brazilian audience at the Skyline Stage on September 3rd and 10th with hits like "That's What I Like" and "Uptown Funk." Bruno Mars is the most desired artist by fans and the most requested on social media for both Rock in Rio and The Town festivals.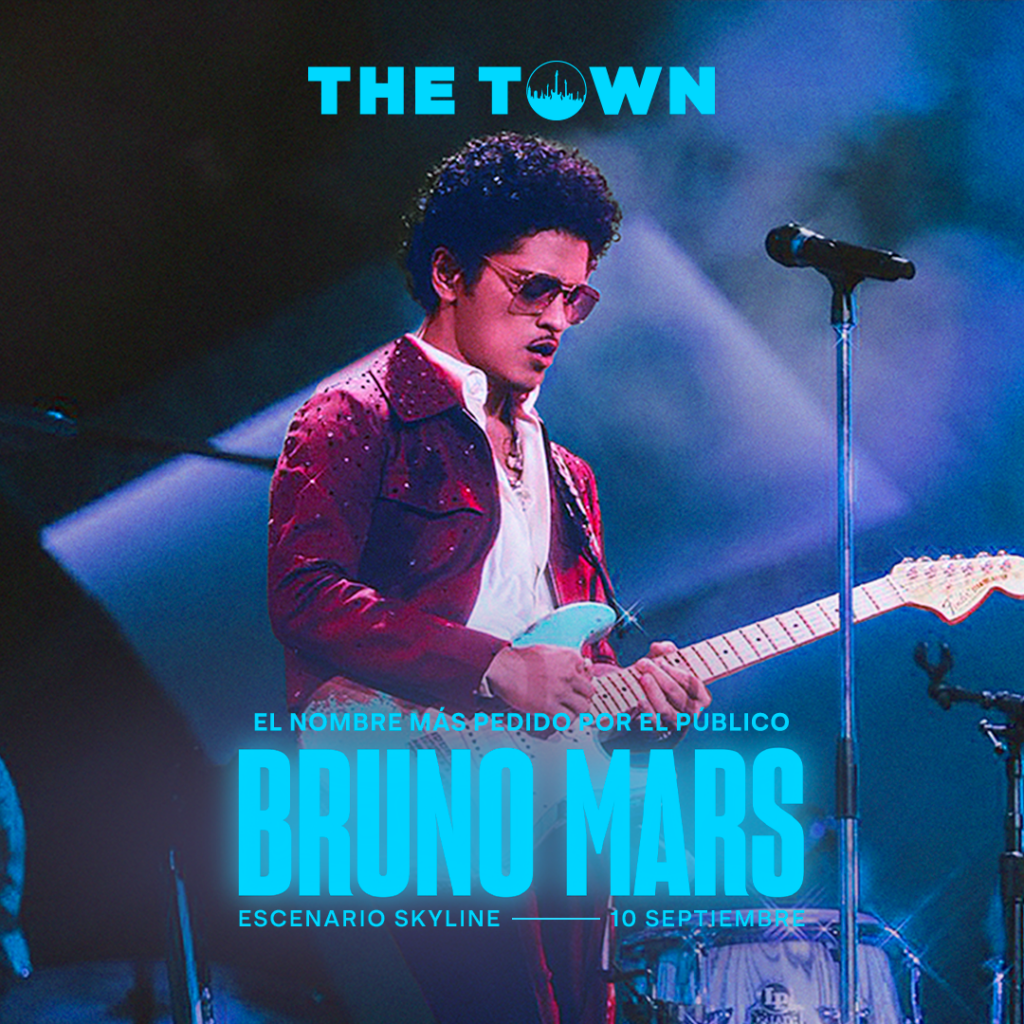 Global music sensation Post Malone, known for hits like "Rockstar," "Congratulations," "Sunflower," "Circles," and "White Iverson," will return to Brazil on September 2nd for another iconic performance at the Skyline Stage, offering the audience another show full of charisma, just like his memorable appearance in Rio de Janeiro.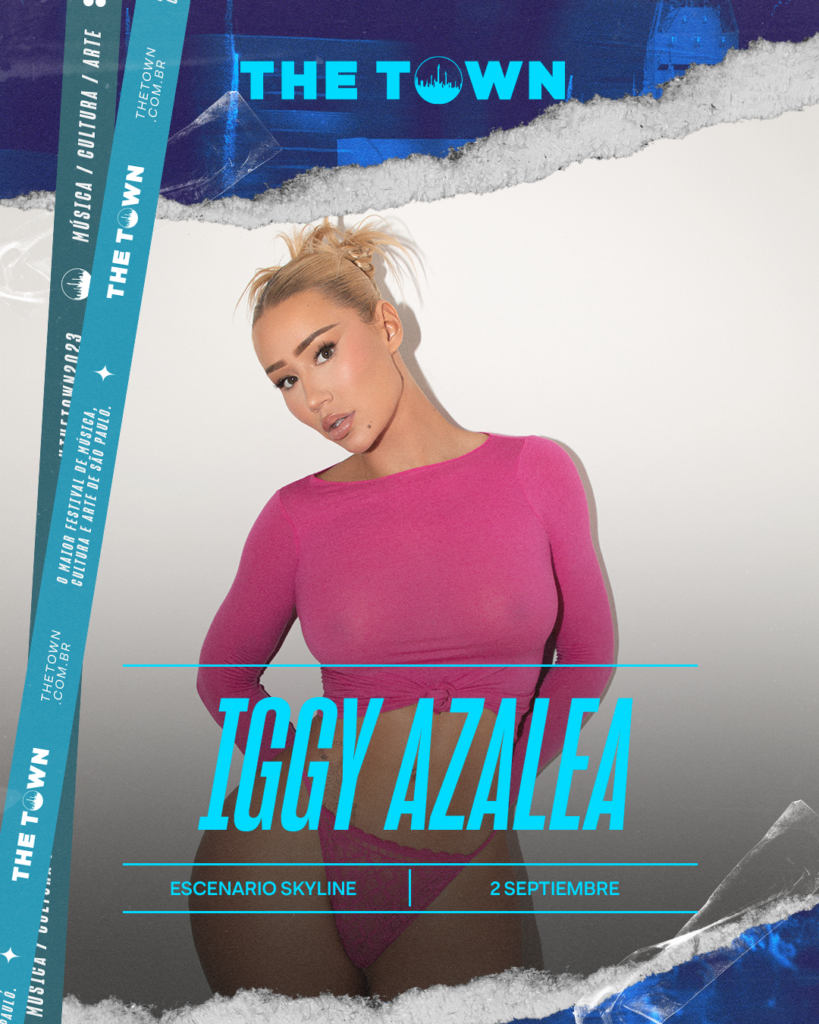 Other confirmed talents for the festival's lineup include Demi Lovato, Iggy Azalea, MC Cabelinho, Hariel, MC Ryan SP, Bebe Rexha, Alok, Luísa Sonza, The Chainsmokers, Liam Payne, Ludmilla, and Queens Of The Stone Age, among many others.